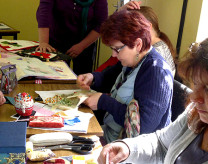 About the centre
C.A.M.E. has been in existence since 1986 and is situated in the heart of Clondalkin village at the rere of the VEC building on Monastery Road. Our committee is a voluntary one consisting of twelve ladies. We provide morning (and some evening) classes for adults, as well as Workshops.
Course information & Enrolments
Morning classes from 10am to 12noon with 15min tea break, evening classes from 7pm to 8.30pm. Parking At Centre (Pay & Park Nearby)
Next Enrolments:
Wednesday 20th April to Thursday 21st April 2022, 10am – 12 Noon
Classes commence Monday 25th April 2022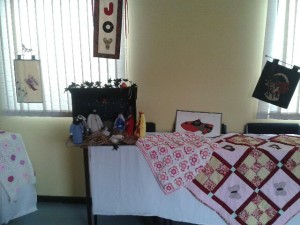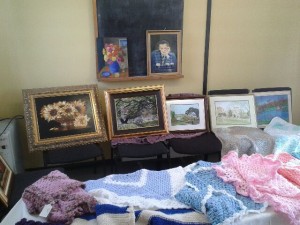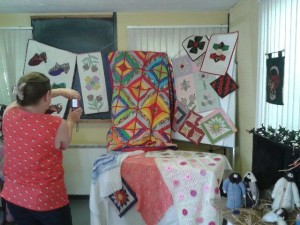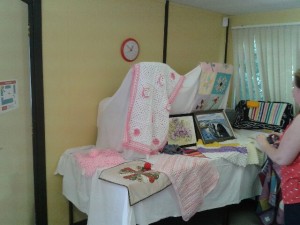 ---
Some finished works from our students.
Course Title
Week
Time
Price
Location

Sewing

Learn how to make a garment from start to finish; how to use your machine and much more.

5
10am - 12 noon
€37.5
Clondalkin

Natural Health at Home

"NEVER LET A GOOD CRISIS GO TO WASTE" is what Winston Churchill famously said. Let's learn from the past and present challenges ... not only to survive but to thrive...The key for this course is "Teach it today, use it today".  Let's tap into self sufficiency and rediscover the wild edibles around us turned into tasty salads, soups and pestos.  We are going to step into Culinary Herbalism by using the weeds in our gardens and the spices in our cupboards as powerful healers. Each Monday we will practice "Qi Gong for Health".  And to add some fun - we will learn some beautiful belly dance hands movements. Are you ready to surthrive with me? 

5
10am - 12 noon
€37.5
Clondalkin
Course Title
Week
Time
Price
Location

No classes…

No classes today. We have classes on Monday, Wednesday, Thursday and Friday.

0
0
€0
Clondalkin
Course Title
Week
Time
Price
Location

Craft Circle

Bring along your sewing/crochet/knitting etc. and exchange ideas/patterns in a friendly atmosphere.

6
10am - 12 noon
€30
Clondalkin
Course Title
Week
Time
Price
Location

Art

For beginners and improvers.

6
10am - 12 noon
€45
Clondalkin
Course Title
Week
Time
Price
Location

Patchwork/Quilting

Enjoy learning the art of Patchwork/Quilting Suitable for Beginners or Improvers (materials NOT included)

6
10am - 12 noon
€30
Clondalkin