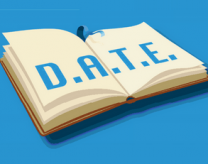 September 2023
Online enrolling for all D.A.T.E. Morning Classes Commences Monday 11th September 2023 at 10 am
Classes will commence week beginning Monday 25th September in D.A.T.E. Centre, 5th Floor, Dundrum Town Centre
All classes are for 10 weeks, each class is 1.5hrs.
Fee €90.00
Click here to enrolling online >
Click on 'Courses by Day' or 'All Courses' and choose your preferred class. Please ensure you check that you have picked the correct class on the right day and time.
Follow instructions and proceed to payment using a debit or credit card.
Fee will be refunded if class does not form due to required minimum number of students.
Course Title
Week
Time
Price
Location

Tai Chi (M1)

The Tai Chi way to relaxation and health. Ancient exercises to develop calmness and strength. With Charles Thackaberry.

10
9.30 am
€90
Dundrum

Tai Chi (M2)

The Tai-Chi way to relaxation and health. Ancient exercises to develop calmness and strength. With Charles Thackaberry

10
11.15 am
€90
Dundrum

Art Group 1 (M3)

Enjoy exploring various subjects and painting techniques. All mediums. With Beatrice Stewart

10
9.30 am
€90
Dundrum

Art Group 2 (M4)

Painting and Drawing is an activity that can be both learned and enjoyed, Classes suitable for all mediums and levels of ability. Beginners very welcome. With Beatrice Stewart

10
11.15 am
€90
Dundrum
Course Title
Week
Time
Price
Location

Italian 2 (T1)

For those who have completed beginners or equivalent. With Chiara Buldorini.

10
9.30 am
€90
Dundrum

Italian Beginners (T2)

For those who have no Italian. With Chiara Buldorini.

10
11:15
€90
Dundrum

Watercolours / Drawing (T3)

Drawing and watercolour techniques., covering a broad range of subjects. With Noel Long

10
9.30 am
€90
Dundrum

Art – Oils (T4)

For all levels. Beginners welcome. With Noel long

10
11.15 am
€90
Dundrum

Bridge Beginners (T5)

Come and learn this fascinating game. With Jason Doyle.

10
9:30am
€90
Dundrum

Bridge Improvers (T6)

For those who already play Bridge, but would like to improve their game. With Jason Doyle

12
11:15 am
€90
Dundrum

Creative Writing (T7)

Poems, short stories, memoirs or the novel. Learn how to get ideas, how to perfect form and write description and dialogue. With Frances Browner

10
11.15 am
€90
Dundrum
Course Title
Week
Time
Price
Location

Spanish 3 (W1)

Expand your Spanish. With Maria Fernandez de Luis

10
9.30 am
€90
Dundrum

Spanish 4 (W2)

Practice and prefect your Spanish. with Maria Fernandez de Luis

10
11.15 am
€90
Dundrum

Enjoying History (W3)

History is more than names and dates - much more. William Faulkner said, "The past is never dead; It's what makes the present and has its effect on every one of us. It's fascinating, it's fun, and much of it is surprising. Come and enjoy it. With Michael Carragher.

10
9:30am
€90
Dundrum

Politics and Current Issues (W4)

Principles and theories of Government and decision making. Political values, global and local politics. We examine current and recent events and tease out what they might mean and entail. A lively class!. With Michael Carragher

10
11.15 am
€90
Dundrum

Photography (W5)

Become familiar with basic camera functions, learn to take creative photos, exploring different types of photography - phones and tablets may be used. Upload, edit photos on computer. With Elma Murray.

10
9.30am
€90
Dundrum

Mindfulness and Wellbeing (W6)

Learn what Mindfulness is, and the benefits of introducing it into your life. Discover techniques that will help develop your own mindfulness practice. Course CD included with specific exercises. With Elma Murray.

10
11.15 a.m.
€90
Dundrum
Course Title
Week
Time
Price
Location

Spanish Beginners (TH1)

The basic tools to get by in Spain. With Maria Fernandez de Luis

10
9:30am
€90
Dundrum

Spanish 2 (TH2)

For those who have completed Spanish Beginners or equivalent. With Maria Fernandez de Luis.

10
11.15 am
€90
Dundrum

History and Appreciation of Art (TH3)

This course is an introduction to Art History and will explore a broad range of topics, key periods, artists, themes, and styles. No previous is required and all opinions are welcome! With Sarah Ward.

10
9:30am
€90
Dundrum

History and Appreciation of Art (TH4)

This course will explore the history of visual art and culture and the context in which art is made and exhibited, including historical art, modern art and contemporary art. It will cover a more in-depth look at key artists' lives and the development of their artwork. All opinions are welcome! With Sarah Ward

10
11:15am
€90
Dundrum

Enjoying English (TH5)

Classics, Contemporary novels, and poetry explored and discussed. With Michael Carragher.

10
9.30 am
€90
Dundrum
Course Title
Week
Time
Price
Location

Italian 3 (F1)

For Intermediate level students who have studied Italian for at least 2 years. With Chiara Buldorini

10
9.30 am
€90
Dundrum

Italian 4 (F2)

For upper Intermediate level students who have studied Italian for at least 3 years. The course focuses on advanced grammar, listening and fluency skills. With Chiara Buldorini.

10
11.15 am
€90
Dundrum

Gaeilge 2 (F3)

Emphasis on conversation. With Mary Fitzgerald

10
9.30 am
€90
Dundrum

Gaeilge 3 (F4)

Expand your conversation and listening skills. With Mary Fitzgerald.

10
11.15 am
€90
Dundrum

Yoga (F5)

Yoga is suitable for everyone. This class consists of gentle yoga poses, with guided relaxation resulting in physical and mental relaxation. Take time out for yourself. With Anne Carter.

10
9.30 am
€90
Dundrum

Pilates (F6)

Pilates is a physical fitness system, designed to improve flexibility, strength and posture. Ideal for beginners or those with some Pilates experience. With Una Whelan.

10
11.15 am
€90
Dundrum